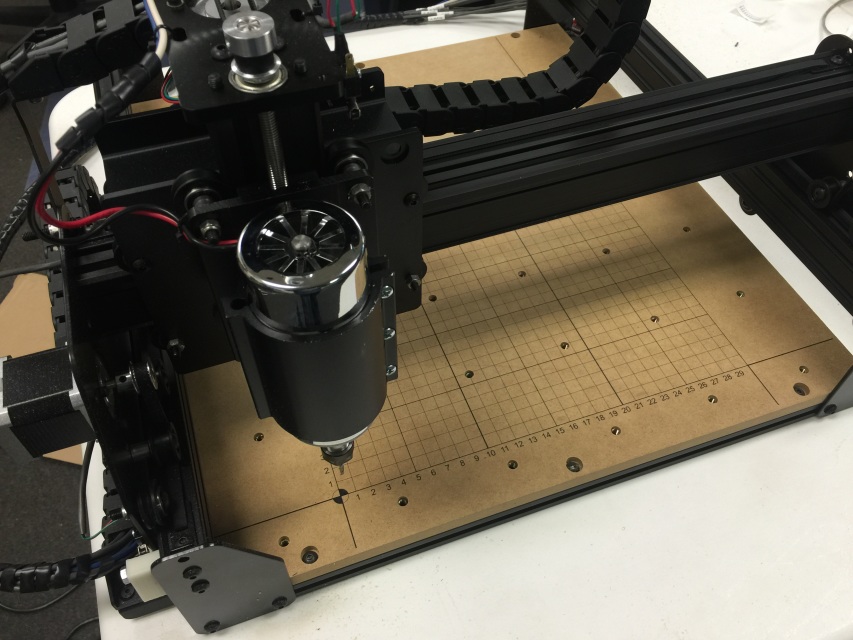 500mm X-Carve CNC Desktop XYZ Motorized Frame
SKU:
1850
2500
$1,750.00 - $2,400.00
Unavailable
Fully Assembled X-Carve 500mm Square Desktop CNC router. It can mill woods, plastics, foam and soft metals.
Standard Quiet Spindle Motor or Dewalt Router or Laser option
Homing System option
Comes with USB Cable
Custom upgraded controls available
This unit is aimed at people who want to build a CNC router and want the XYZ frame to be pre-built. This unit is sold to be installed into a guarded machine. Do not use this machine without adequate guarding, this is just a component for a full machine.
Emergency stop and guard interlock circuits are not supplied and need to be added to control the incoming power to the XYZ table and the spindle or laser. Laser proof guarding must be used for a laser version and is not supplied.
Built using quality components from
Inventible